---
Stay on point
Session offers anesthesiologists' lessons for preparing a good manuscript.
---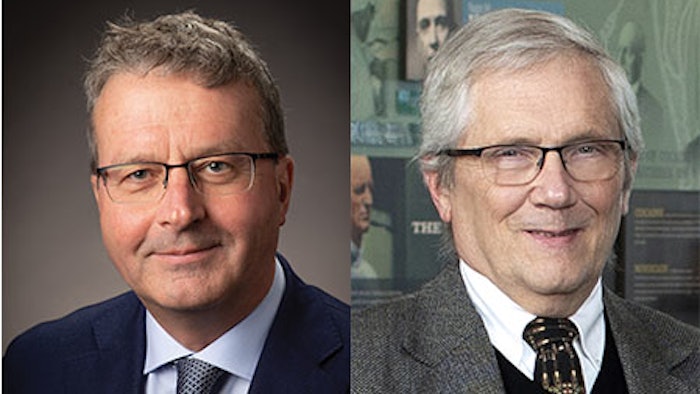 SPE21 – Secrets of Successful Manuscript Preparation, from the Editors of ANESTHESIOLOGY
Saturday, October 14 | 10:30-11:30 a.m.
South 216
Being clear and concise makes for a good read. But don't "bury the lead," as they say in publishing. That includes research manuscripts. The editors of Anesthesiology have assembled a panel of experts to provide advice on how to prepare a research manuscript in this morning's session, "Secrets of Successful Manuscript Preparation, from the Editors of Anesthesiology."
The secret? Provide a clear understanding of the study design and the results, according to session presenter Andrew Davidson, MBBS, MD, Executive Editor of Anesthesiology and Medical Director of Royal Children's Hospital, Murdoch Children's Institute at the University of Melbourne in Sydney, Australia.
"Research underpins the innovation and evidence that drives best care. A clear and accurate communication of those discoveries is crucial," he said. "This session is part of an ongoing effort of the editors of Anesthesiology to provide investigators with a clear understanding of what is best practice in research and the key elements of how to prepare a manuscript describing it."
The goal, Dr. Davidson said, is not just to help authors create the best clinical and basic science research for publication, but also help reviewers and readers hone their skills in critical appraisal and identify key aspects of the best clinical and basic science research. 
Both the study's scientific basis and the presentation of the science in the manuscript are "of vital importance," said session moderator Michael Avram, PhD, Anesthesiology Assistant Editor-in-Chief and Associate Professor (Emeritus) of Anesthesiology at Northwestern University, Feinberg School of Medicine in Chicago. Common mistakes when preparing a manuscript, Dr. Avram said, include poor communication of why the research is important; lack of a clearly defined aim, hypothesis, and primary outcome; flawed study design that does not properly address the aim and hypothesis; inadequate statistical analysis; conclusions that are not supported by the primary outcome data; lack of clear discussion of the limitations of the study; and poorly prepared figures and tables.
The session is designed to help researchers, editors, reviewers, and readers, Dr. Avram said. For additional information, he encourages authors and interested readers to visit the Anesthesiology Author Resource Center for submission advice and other resources, like the Readers' Toolboxes. Additionally, he points to the journal's Instructions for Authors as an important document for researchers who plan to submit their work to Anesthesiology.
"The most important aspect of a good paper is to have a clear and straight thread from aim to conclusion," Dr. Davidson said.