---
Woes and wisdom of workplace shortages
Adapting to drug, equipment, and personnel deficiencies.
---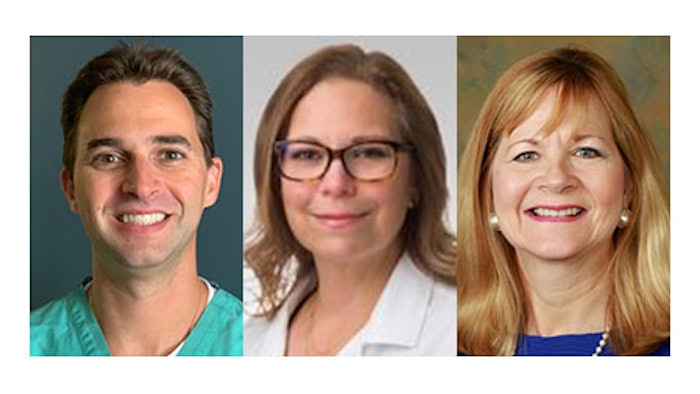 PN414 – Oh No, Another Shortage? Causes, Impact, and Mitigation Strategies
Tuesday, October 17 | 11:15 a.m.-12:15 p.m.
South 301
Every physician experiences shortages – of medicine, of equipment, of workforce. It can occur during a pivotal, prominent event (say, a global pandemic) or, perhaps, it is a never-ending challenge. The universal frustration of shortages has become a hot topic that a panel of physicians will address in this morning's session, "Oh No, Another Shortage? Causes, Impact, and Mitigation Strategies."
Daniel Katz, MD, Professor and Vice Chair of Education at the Icahn School of Medicine at Mount Sinai, New York, will kick off the discussion and serve as session moderator.
"The impacts of shortages are widespread," Dr. Katz said. "It leads to deviations from best practices due to lack of equipment or drugs, delaying surgeries due to inadequate staffing as well as taking a large mental toll on those who are having to work through the shortages. … [This session] demonstrates the immense strain anesthesiologists are under every day, as many of us deal with all three shortages at one time." 
Nicole Higgins, MD, FASA, will address equipment deficiencies, particularly in obstetric anesthesiology and epidural equipment. The reason for these shortages is often multifold, but recent supply chain failures is one of the largest, said Dr. Higgins, Chief of Obstetric Anesthesiology at Northwestern Medicine in Chicago. The lack of product or disruption of production has compound consequences that put pressure on manufacturers and strain on the health care system.
"The epidural packaged 'kit' and infusing tubing shortage sent providers scrambling for substitutes," she said. "Anesthesiologists were impacted with stress related to learning and using new equipment, potentially having to make rationing decisions, dealing with understandably upset patients, and calculating new infusion dosing regimens, to name a few."
These occurrences also cause concern for patients, who already are in an emotional state as they prepare for delivery.
"Imagine the fear you may have wondering if you will be able to receive epidural analgesia for birth … and worrying about adequate pain control during labor," Dr. Higgins said.
Dr. Higgins will share her personal takeaways of managing and mitigating equipment shortages, such as becoming more involved in supply discussions and being transparent with patients. Taking action and learning from experience are keys to moving forward and improving outcomes, she said.
"There will always be shortages, but we are in a better place now because of what we recently went through," said Dr. Higgins. "The government is more involved, hospitals have better lines of communication with suppliers, and providers have adjusted on-hand supply. The most important thing to take away, however, is that patients are knowledgeable and more informed, and, as a health care system, it is our responsibility to advocate for them and keep them alerted to potential shortages that could impact their care." 
For Mary Dale Peterson, MD, MSHCA, FACHE, FASA, who is Executive Vice President and COO at Driscoll Children's Health System in Corpus Christi, Texas, her experience with shortages involves people. She is responsible for staffing the anesthesia care team and contiguous professionals, especially in the non-OR and sedation areas where the largest supply and demand discrepancies tend to occur. She said one of the biggest consequences of this are delays in patient care, especially elective care.
Dr. Peterson said the supply and demand imbalance is a confusing challenge at first glance because the number of anesthesiologists has grown by 30% in the last 10 years – more than it has for surgeons. However, the specialists' procedural needs have increased at an even higher rate, requiring resourceful and responsive strategies to assuage the issue at hand and its impact.
"Addressing supply and demand requires looking at both sides of the equation, not just one," Dr. Peterson said. "It requires training and retaining more in our workforce, but we also must look at what staffing models are needed for sedations or low-risk procedures. Do they require an anesthesia professional? Other highly skilled personnel under the direction of the anesthesia department could help mitigate some of the demand in this area."
When seeking solutions, Dr. Peterson said quality and productivity must also be top of mind. Ambulatory surgery centers are on the rise, which creates additional stress on the anesthesia care team.
"Anesthesiologist leaders working with their hospital administrative leaders can make a difference by planning and creating the same expectations for efficiency in off-site locations," she said.
Fellow panelist Ruth Landau, MD, Professor of Anesthesiology at Columbia University in New York City, will speak to drug shortages and related mitigation strategies.
"Some of our key points are to learn about your supply chain and get to know your supply personnel," Dr. Katz said on the topic. "I would also advocate for our attendees to become active in the drug/medication space and speak with their leadership in ASA to take an active role in how the FDA and drug manufacturers handle shortages."