---
Mission: Medication management
What anesthesiologists should know before upping the dose.
---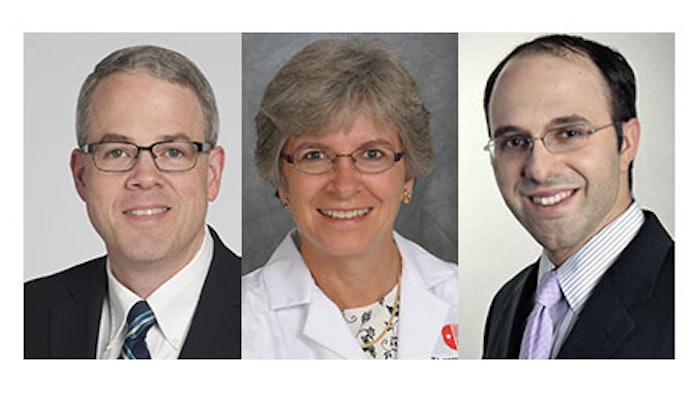 ST414 – Medication Management Conundrums: New Agents, New Indications
Tuesday, October 17 | 12:30-1:30 p.m.
South 209/210
Patients are entering the OR with more medications than ever before. Unfortunately, what goes in might result in adverse outcomes in the perioperative setting. Among those drugs causing concern are immunomodulators and biologics.
Kenneth Cummings, MD, MS, FASA, Staff Anesthesiologist at the Cleveland Clinic in Cleveland, Ohio, said the key to immunomodulators and biologics is knowing when to stop them and when to start them. That's just one area that will be covered in Tuesday's session, "Medication Management Conundrums: New Agents, New Indications."
"Optimal management of immunomodulators and biologics must strike a balance between the risks of stopping the medications (such as provoking a disease flare) and the risks of continuing them," he said. "The most common risks these agents pose are perioperative infection and poor wound healing."
Dr. Cummings added that there are additional risks associated with some of the newer forms of these treatments. The key to managing them is to plan ahead.
"Some newer agents also carry additional risks such as thromboembolism and hepatotoxicity," he said. "Because many of these agents are given at longer intervals (such as monthly), developing a perioperative dosing plan far in advance is critical to ensuring the safest possible surgery." 
Alpha-gal allergy is a new phenomenon that causes patients to have anaphylaxis to meat products. Deborah Richman, MBChB, FFA(SA), Clinical Associate Professor in the Department of Anesthesiology at Stony Brook University Medical Center in Stony Brook, New York, said this can be an issue for anesthesiologists as meat products are found in some medications, prosthetic material used in surgery, and in excipients such as gelatin, stearate, glycerin, and lactose that are used for stabilizing medications. Anesthesiologists need to be armed with knowledge and prepared ahead of time.
"To quote one of our orthopedic surgeons, I don't want the alpha gal 'fire drill' on the morning of surgery," Dr. Richman said. "For those with true and severe allergies, every drug and its current excipient preparation needs to be reviewed by pharmacy before being administered to the patient. This can cause significant delays and OR throughput disruption but is important for patient safety."
SGLT2 inhibitors have seen increased indication in recent years, but they present their own set of challenges when it comes to surgery. Garret Weber, MD, Pain Medicine Specialist at Westchester Medical Center in Valhalla, New York, said timing is critical in dealing with SGLT2 inhibitors.
"It can be challenging in the perioperative space because, due to their long half-lives, they need to be stopped ahead of surgery, and with prolonged fasting that can lead to severe acidosis, which may go unnoticed," Dr. Weber said. "But we'll discuss the mechanism of action of these agents, the pathophysiology of euglycemic DKA [diabetic ketoacidosis], and how to prevent, recognize, and treat euglycemic DKA."