---
New findings in postop delirium underscore need for new practices
Taking a second look at models and indices used for older patients
---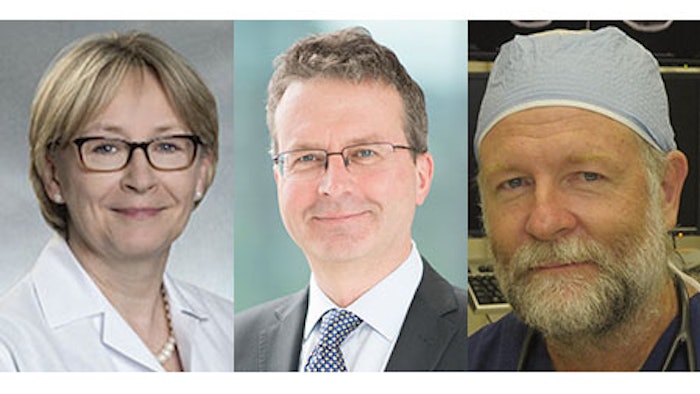 SPE25 - Journal Symposium: Delirium
Sunday, October 23 | 8:30-11:30 a.m.
Room 243
Ongoing research in postoperative delirium suggests it is time to revisit current practices in surgery and anesthesia. A growing body of evidence suggests revising the models and indices used to assess the depth of anesthesia in older patients. Updated models may allow us to predict which patients are at increased risk of delirium after surgery and better manage both the delivery of anesthesia and its neurocognitive sequelae.
"The latest science tells us that adverse neurocognitive outcomes may be reducible," said Deborah J. Culley, MD, Chair of Anesthesiology and Critical Care Medicine in the Perelman School of Medicine at the University of Pennsylvania in Philadelphia. "The electroencephalographic monitoring indices we use to monitor anesthesia likely need to be changed for elders in order for us to interpret deep anesthesia in elders and whether or not deep anesthesia really is benign."
Dr. Culley will moderate Sunday's session "Journal Symposium: Delirium," a hybrid program that combines two plenary speakers and eight cutting-edge poster presentations.
Andrew J. Davidson, MD, MBBS, FANZCA, FAHMS, Professor and Director, Melbourne Children's Trials Centre, Murdoch Children's Research Institute, in Parkville, Australia, will discuss "Removing Confusion About Delirium" and Jamie Sleigh, MBChB, FFARCS, FANZCA, FJFICM, MD, Professor of Anesthesiology and Intensive Care at the Waikato Clinical Campus of the University of Auckland, Hamilton, New Zealand, will present on "Pediatric Delirium: Do We Know What We Think We Know?"
Cutting-edge abstracts will look at postop delirium in young children and aging adults, including demographic characteristics and "omics" as predictors of postop delirium, animal models of delirium-like behavior after anesthesia, and brain changes associated with postop delirium.
Anesthesiologists recognize postop delirium as a problem that affects a substantial portion of older surgical patients, Dr. Culley said, and that it is associated with both short- and long-term complications and morbidity. What is less well-recognized is the reliance on traditional EEG indices of light versus deep anesthesia in older patients. EEG models, as currently used, were generated for healthy individuals in the range of 40 to 50 years of age, then extrapolated to older individuals.
"It turns out that extrapolation is probably not valid, based on more recent studies," she explained. "The indices we use every day to determine asleep versus not asleep probably don't apply to our older patients, who are likely having inadvertent excesses in anesthetic administration as a result. It is that excessive anesthesia that may be associated with the subsequent development of delirium and other neurocognitive disorders."
The rapidly evolving evidence around postop delirium is bringing new diagnostic tools to clinical practice, a greater understanding of the neurobiology of surgery, anesthesia and delirium, and a deeper appreciation for the potential causes and new strategies to prevent, or at least minimize, postop delirium.
"We will have a mix of new and experienced investigators exploring the links between delirium and long-term neurocognitive and behavioral outcomes," Dr. Culley said. "The field is far from saturated. For any anesthesiologist who wants to decrease the risk for adverse neurocognitive outcomes after anesthesia and surgery, this symposium is the place to be in New Orleans."
Visit Annual Meeting Daily News for more articles.