---
Front and center: International safety and quality
Current perspectives on safety for patients, medications, and continuity of care
---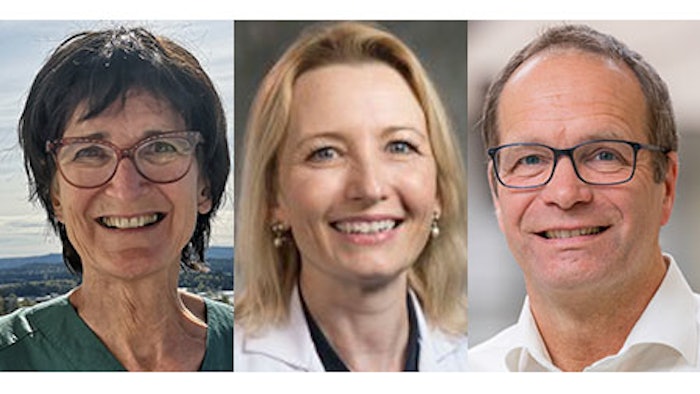 PN329A - International Forum on Perioperative Safety & Quality (ISQ) - Panel 1: Safety From a Patient's Perspective
PN329B - International Forum on Perioperative Safety & Quality (ISQ) - Panel 2: Medication Safety
PN329C - International Forum on Perioperative Safety & Quality (ISQ) - Panel 3: Ensuring Continuity of Care to Promote Patient Safety
Monday, October 24 | 1:15-4:45 p.m.
Room 265-268
The International Forum on Perioperative Safety & Quality (ISQ) brings a global focus to anesthesiology this afternoon. Three ISQ panel discussions will explore current perspectives on safety from the patient perspective, medication safety, and continuity of care.
"Safety and quality are not new topics for any of us, but there are always new aspects and new things to consider," said Jannicke Mellin-Olsen, MD, DPh, Clinical Anesthesiologist at Baerum Hospital in Oslo, Norway, and Past President of the World Federation of Societies of Anaesthesiologists. "We must never forget that in every case, we have a patient, a person, for whom we are there to provide effective and safe care. That is why we became doctors and anesthesiologists in the first place."
Dr. Mellin-Olsen will explore the meaning of safety from the patient's perspective during the first Monday ISQ panel. The patient perspective panel will be followed by updates on medication safety during a second panel. A third panel will discuss continuity of care to improve patient safety, including the goal of zero preventable harm, and handovers and continuum of care in the perioperative period.
"These panels offer a truly global perspective when it comes to safety and quality issues," said Jeanna Blitz, MD, FASA, Associate Professor of Anesthesiology at the Duke University School of Medicine in Durham, North Carolina, and President of the Society of Perioperative Assessment and Quality Improvement. "Every patient is unique and has their own perspective on how they define safety and quality, but there is one constant in the equation. All humans desire to be healthy and to feel well, to be free from pain, free from illness."
The problem is that most patients have only limited exposure to the potential complexities of anesthesia and surgery.
"We should remember that we have a lot of insight that we take for granted that patients do not have," Dr. Mellin-Olsen said. "Sometimes it is hard to see ourselves from the perspective of the other side, those who don't have all that background knowledge and institutional knowledge. There is a power imbalance, an information imbalance, between anesthesiologist and patient. It is our responsibility to take that imbalance down."
It is also the anesthesiologist's responsibility to focus on medication safety. It is not just improving anesthesia safety, but the safety of all medications used during the perioperative period. As more populations live longer, antithrombotic therapy is emerging as a global issue.
"Perioperative anticoagulation is not handled very well in too many hospitals," said Benedikt Preckel, MD, PhD, Professor of Anesthesiology at the Amsterdam University Medical Center in The Netherlands. "The logistics are not thought out well and not always handled well. There are too many times when antithrombotic therapy is not stopped at the right time before surgery or not restarted at the right time after the operation. And sometimes, both can happen with the same patient."
Inappropriate stopping and restarting of antithrombotic therapy is just one aspect of a larger problem. Not every anesthesiologist may be paying sufficient enough attention to medication safety as part of daily practice.
"Medication safety is one of the main sources of mistakes in hospitals," he explained. "Some of these medication mistakes can be small and have negligible effects. But some can have devastating effects, serious adverse events, including the death of a patient that could have been avoided. In our world of anesthesiology, medication errors can happen to anyone at any time. We can all take steps to reduce the number of mistakes we make and the severity of those mistakes. Reducing mistakes is an ongoing process that must start with an awareness, every day, that we are all prone to make medication errors."
Visit Annual Meeting Daily News for more articles.