---
ANESTHESIOLOGY 22 Exhibit Hall Opens to Discovery
See. Touch. Link. Learn.
---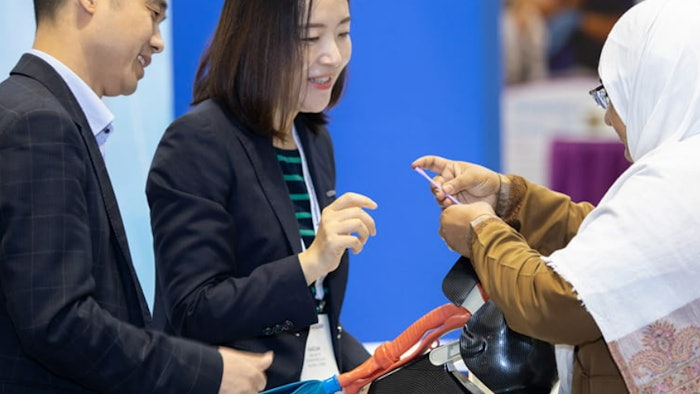 Everything exciting about ANESTHESIOLOGY comes together in the Exhibit Hall. In addition to nonstop networking and interacting with hundreds of passionate industry innovators, the Exhibit Hall is home to these Hot Spots:
ASA Resource Center: Learn about your member benefits and see up-close education demos, attend casual Q&A sessions on grant opportunities, achieving your FASA, editor meet and greets, and more. Learn more and see the daily schedule. 
Center Stage: Don't miss Swimming with Sharks pitch programs, live podcast recordings, and ultra-topical talks. Check out the schedule. See schedule.     
Connection Lounges: Get to know like-minded colleagues at scheduled meet-ups. Schedule coming soon.
Hands-On Learning Experience: Get a feel for diagnostic POCUS, learn benefits of nasal positive pressure therapy, and more. Schedule coming soon.
Top MedTalks: Watch live interviews with big names and big-picture thinkers, on issues from the No Surprises Act to global patient care. Schedule coming soon.
ASA extras: Perfect your CV with a pro reviewer, snap a NOLA selfie, and show your ASA pride at the swag store.
Plus, food and fun — all day, every day!
Early Riser Coffee
Grand Opening Reception
Sunday Happy Hour
Last Day Lunch
Exhibit Hall Hours
Saturday, October 22 7 – 8:30 a.m. | 10:30 a.m. – 5 p.m.
Early Riser Coffee | 7 – 8:30 a.m.
Grand Opening Reception and Lunch | 11:30 a.m. – 1 p.m.
Sunday, October 23 10 a.m. – 6 p.m.
Sunday Happy Hour | 5 - 6 p.m.
Monday, October 24 9 a.m. – 1 p.m.
Last Day Lunch | 11:30 a.m. – 1 p.m.
Click here to see all exhibitors and explore the Exhibit Hall floorplan.