---
Severinghaus Lecture honors namesake in 'Gadgeteering for Pain Relief'
A look at the three sequential phases of Dr. Eisenach's research.
---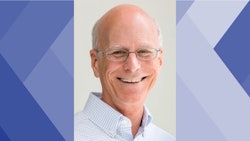 Tuesday, October 12
11 a.m.-Noon
Upper 20ABC
In tomorrow's John W. Severinghaus Lecture on Translational Science, James C. Eisenach, MD, will honor the life and legacy of a pioneer whose work continues to reverberate throughout anesthesiology and the biomedical sciences. It will stand as the first Severinghaus Lecture since the passing of its namesake on June 2, 2021.
One of the specialty's most accomplished researchers himself, Dr. Eisenach will describe his own work in the understanding of pain, offer an intimate exploration of Dr. Severinghaus' contributions, and draw parallels between his own research paths and those of Dr. Severinghaus, who inspired Dr. Eisenach to title his talk "Gadgeteering for Pain Relief."
Dr. Eisenach is currently the FM James III Professor of Anesthesiology at Wake Forest School of Medicine, and President and CEO of the Foundation for Anesthesia Education and Research. He was Editor-in-Chief of Anesthesiology from 2007-2016 and is the author of 22 book chapters and more than 300 peer-reviewed publications.
In tomorrow's lecture, Dr. Eisenach will detail the three sequential phases of his research: α2-adrenergic agonists for analgesia, the pharmacology of spinal analgesia, and attempts to better define and speed recovery from pain after surgery. Along the way, he will emphasize how his work – accomplished with the help of many role models, sponsors, mentors, colleagues, and mentees – has led to a few practical applications in the treatment of pain, spurred pharmaceutical development of novel classes of analgesics, improved our understanding of the difficulty in translating pain research from the laboratory to the clinic, and suggested future interventions to reduce pain and suffering after physical injury.
The concept of "gadgeteering" will be a key focus of his lecture. Dr. Eisenach contends that gadgeteering is critical to every physician-scientist and to science in general. All scientists, he said, invent tools, methods, and concepts in their work – constantly tinkering with them to better address current and future questions.
Gadgeteering is the term Dr. Severinghaus applied to his contributions to science when he himself presented the first John W. Severinghaus Lecture at the 2008 ASA annual meeting. As Dr. Severinghaus said in a fascinating interview with Dr. Tom Hornbein (available through the Wood Library-Museum of Anesthesiology), he aspired to be a great physiologist, but the tools he needed weren't available – so he invented and perfected them. Some of those tools, of course, were game changers, like the electrodes to measure blood gases, which resulted in his first blood gas machine, one of which resides in the Smithsonian.
"The term gadgeteering conveys to me whimsical playfulness and tinkering, and that's precisely how Dr. Severinghaus described his experiences and his journey in creating his tremendous contributions to the science of our specialty," said Dr. Eisenach.
Visit Anesthesiology Today Annual Meeting Edition for more articles.