---
Your Hub for Daily Connections
Exhibit Hall serves as gateway to a vibrant and varied experience.
---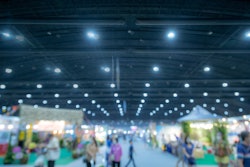 Join the giants of industry, up-and-coming innovators, and everyone in the anesthesiology industry for hands-on experiences, non-CME education on the Center Stage, group meet-ups in the Connection Lounges, and more for a vibrant and varied experience.
NEW! Center Stage: Take in a corporate educational presentation, help judge the FAER Swimming with Sharks innovations pitch events, be part of a live podcast recording, and more.
NEW! Hands-on Learning Experience: Get firsthand access to the use of the latest devices in this learning area.
NEW! Connection Lounge Common Interest Group Meetups: Spend time in discussion with your colleagues who stimulate and energize you.
ASA Resource Center: Learn how to optimize your practice, advance your skills, and support your specialty. Speak with ASA staff to learn about the wide range of resources ASA offers you!
NEW! Early Riser Coffee: Get a jump start on your meeting experience. Grab a complimentary coffee, explore the hundreds of exhibits, and network with your industry partners.
Grand Opening Reception: Grow your professional network and sample San Diego cuisine while exploring the latest the industry has to offer.
NEW! Sunday Happy Hour: Unwind after an exciting day of education. Partake in hors d'oeuvres and a cocktail while strolling the Exhibit Hall.
Last Day Lunch: Take one last opportunity to avail yourself of activities and events in the exhibit hall while fueling up for the afternoon's education sessions.
Read the Exhibit Hall ASA Monitor®
Articles: