---
Growing clinical trial awareness, funding in anesthesiology
Increasing awareness of clinical trials in anesthesia and NIH-funded support.
---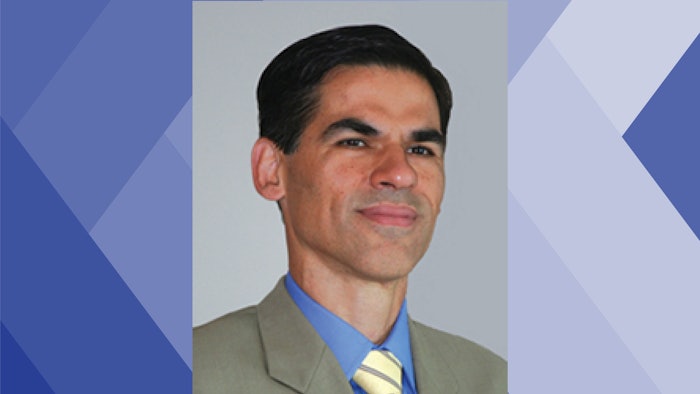 Sunday, October 10
1:15-3:15 pm
Upper 6B
Important anesthesiology-related gaps in clinical knowledge currently exist, and large studies addressing them must be done. That's according to Marcos Vidal Melo, MD, PhD, a Professor of Anesthesiology at Harvard Medical School in Boston. Dr. Vidal Melo is leading the session "NIH-Funded Clinical Trials in Anesthesiology: Current Studies, Networks, and Innovations" on Sunday. Panelists will discuss current National Institutes of Health (NIH)-funded clinical trials on areas of anesthesia practice, including pediatrics, respiratory function, cardiac anesthesia, critical care, neurocognitive dysfunction, and pain.
"Large randomized clinical trials provide the highest level of evidence to guide clinical practice. There's a general consensus on the value of such trials in anesthesiology and an understanding that they need to be implemented," Dr. Vidal Melo said. "The NIH is the main source of funds for high-level investigation in several medical fields. Several anesthesiologists are doing fantastic work, and the panel will present a broad sample of large research projects funded by NIH aimed at advancing clinical anesthesia."
There is room for expansion. In fact, anesthesiology has received much less funding than other specialties, Dr. Vidal Melo said. For example, in looking at larger NIH grants funded between 2019 and 2020, internal medicine received the most funding, followed by psychiatry and surgery. Emergency medicine received slightly less than anesthesiology.
"At the NIH level, the field of anesthesiology has not yet achieved a representation that reflects its magnitude," Dr. Vidal Melo said. "For example, there are approximately 20 million surgeries performed under general anesthesia in the U.S. This is an immense number of patients who deserve optimal care. Yet, the funding that goes to this field is not proportional to this clinical need. There's a substantial imbalance. Hopefully, the panel will stimulate other colleagues to join efforts and advance the number and quality of clinical studies in anesthesia to the benefit of our patients."
One example of the projects that will be presented during the panel is a recent large NIH-funded study addressing postoperative pulmonary complications, a major public health problem since they are among the most important causes of increased morbidity, mortality, and health care costs in the surgical patient, Dr. Vidal Melo said. The study is being implemented by the Perioperative Research Network, a group of 16 leading academic American centers working to reduce perioperative morbidity. The group has been making strides in organization and performance that proves the ability of anesthesiologists to implement clinical trials at the highest level of quality.
"We are performing a randomized controlled trial to test whether a new anesthetic-centered bundle reduces the rates of postoperative pulmonary complications after abdominal surgery, the field with the largest absolute number of those complications," Dr. Vidal Melo said. "If successful, this bundle could change clinical practice and have a substantial impact in reducing postoperative pulmonary morbidity."
Sunday's session will also discuss and compare other current NIH-funded clinical trials in anesthesia, with a focus on identified gaps in knowledge and approaches used for design of the studies. Specifically, panelists will explore the multicenter versus single-center approach, definition of outcomes, novel statistical analyses, and innovative and alternative approaches.
The session is designed to advance awareness and education for anesthesiologists interested in academic careers, including residents, fellows, and junior faculty; practitioners interested in current gaps of knowledge and large studies addressing them; and established clinicians and investigators interested in an update on the broad perspective of the field.
"The specialty of anesthesiology interacts with all surgical specialties. We have an enormously large and complex number of patients to care for. That's why it's critical that we increase clinical trials and funding for anesthesia," Dr. Vidal Melo said.
Visit Anesthesiology Today Annual Meeting Edition for more articles.