---
Keep learning with ANESTHESIOLOGY® Annual Meeting OnDemand!
Your comprehensive overview of global insights and perspectives from respected thought-leaders.
---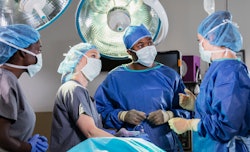 The ANESTHESIOLOGY annual meeting covers a wide range of topics – too much to gather in one long weekend. How do you continue to pursue clinical, operational, and leadership learning from recognized experts? Sign up for ANESTHESIOLOGY Annual Meeting OnDemand and get a comprehensive overview of global insights and perspectives from respected thought-leaders. Gain access to an expansive library of content for up to two years after the meeting!
The exciting line-up includes:
·      More than 135 hours of content with topics ranging from COVID-19 learning, perioperative care challenges, and managing specific patient cohorts to opioids and pain relief  
·       Featured lectures delving into the foundations and future of the specialty
·       Integrated testing to validate your knowledge and allow you to earn CME credits.
Don't let the benefits of the annual meeting stop once you leave San Diego. Get the most out of the meeting and maximize the number of credits you earn. Enjoy anytime, anywhere, any-device access to vital content and fresh new insights in anesthesiology on your terms. It's easier than ever to watch – and re-watch – your favorite sessions from the annual meeting, download PDFs and MP3s, earn valuable CME credits, and more. Thanks to advanced search functions and content organized by track, session, speaker, or keyword, you can find exactly what you need, whenever and wherever you need it. Our state-of-the-art player is accessible from any device – so you can listen and learn from the comfort of your home, in your office, at the gym, or on the go. Discover the power and versatility of OnDemand!
Continue your educational journey and order today! Special ASA member pricing is available.
Check it out online or give us a call at (800) 501-2303 (U.S. only) or (818) 844-3299, Monday-Friday, 6 a.m.-5 p.m. PT.
Visit Anesthesiology Today Annual Meeting Edition for more articles.