---
ASA Annual Meeting combines the best of in-person and virtual events
Virtual track offers plenty of robust learning opportunities.
---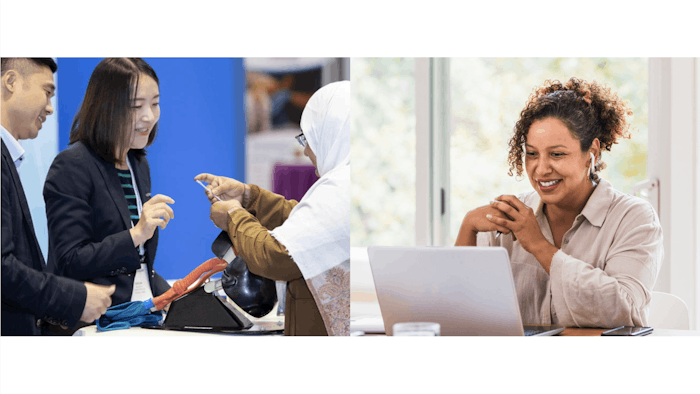 Travel restrictions from the COVID-19 pandemic have led to a rise in virtual meetings and events over the past 18 months, and while ANESTHESIOLOGY 2021 will be mostly in-person, there will still be a number of virtual activities available for those who can't make the trip to San Diego.
The virtual track will feature educational sessions and presentations throughout the meeting that will also be available for two weeks after the meeting closes. David Hepner, MD, Chair of the ASA Committee on Annual Meeting Oversight, said the idea to keep the virtual track going this year was one born out of last year's all-virtual meeting. 
"In 2020, faced with a pandemic, and after investigating various options, we opted for an all-virtual format to deliver our scientific meeting," he said. "Because of the success and positive feedback we received from attendees, we opted to include a virtual component this year."
Dr. Hepner said the team behind this year's Virtual Track learned plenty from the all-virtual meeting last year.
"Last year, we faced an unforeseen challenge and had to adapt new technology to conduct our annual meeting," he said. "With that came a new mindset. We realized that in times of uncertainty, we need to continue designing new ways of educating our audience on ways to engage with them regardless of the medium."
That said, Dr. Hepner believes those choosing the Virtual Track this year will engage in robust learning.
"We understand not everyone can attend the live meeting," he said. "But the virtual meeting attendees will engage in compelling, up-to-date learning and discussion with experts in anesthesiology, innovation, and leadership via the Virtual Track."
So, what can you expect to find in the Virtual Track? There are a number of highlights, including:
24 sessions
Medically challenging case posters
More than 400 scientific abstracts
Self-directed learning program modules
Virtual sunrise sessions
Virtual roundtable discussions
Virtual one-on-one video chat in the social lounge 
Session topics will cover everything from the European Perspective on COVID-19 to a look at the Health Care System Post-Pandemic. Presentations will cover topics including obstetric anesthesia, traumatic brain injury, and optimizing long-term outcomes for intraoperative cardiac arrests.
There will also be several award presentations on the Virtual Track, including the Distinguished Service Award, the Excellence in Education Award, and the Nicholas M. Greene Award for Outstanding Humanitarian Contribution.
The Virtual Track is, by design, smaller and more focused than the larger, in-person meeting, but Dr. Hepner said there is still plenty to be gained from it for those who log on.
"Even though the virtual meeting is a smaller, curated selection of this year's most important presentations – including top content from 10 clinical tracks – attendees will still gather new skills and insights they can put into practice and share with colleagues," he said. "And they'll be able to join conversations that are driving the future of anesthesiology."
Visit Anesthesiology Today Annual Meeting Edition for more articles.