---
Toxic behavior can lead to a toxic workplace
Tips for curbing disruptive behavior
---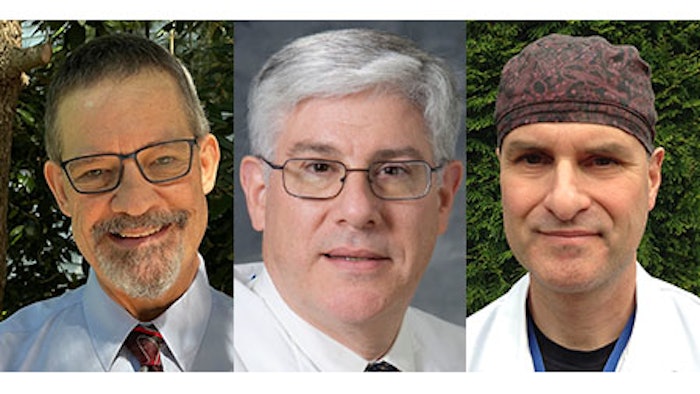 CF401: Why Can't We All Just Get Along? Restoring Balance in a Post-COVID World
Tuesday, October 25 | 8:45-9:45 a.m.
Room 224
The COVID-19 pandemic has led to, among other things, a dramatic increase in stress and burnout in the workplace. Hospitals and other medical settings are no exception. The U.S. Department of Health and Human Services reported earlier this year that up to 54% of nurses and physicians – along with up to 60% of medical students and residents – are suffering from some degree of burnout.
Joseph Kras, MD, DDS, MA, FASA, HEC-C, Associate Professor of Anesthesiology at Washington University School of Medicine in St. Louis, said that burnout has introduced some side effects.
"Unfortunately, one of the byproducts of those increases is an increase in people acting out at work and becoming disruptive in one way or another," he said. "Which means that there are a lot of people who may benefit from some tips from those who have been down this road before."
Those tips and more are the focus of the Tuesday session "Why Can't We All Just Get Along? Restoring Balance in a Post-COVID World." Dr. Kras is part of a panel assembled by Richard Wolman, MD, MA, Emeritus Professor of Anesthesiology at the University of Wisconsin School of Medicine and Public Health, Madison. It includes Kenneth Abbey, MD, JD, Staff Anesthesiologist and Associate Professor at Portland VA Medical Center in Lake Oswego, Oregon.
Dr. Wolman said that hospital environments need to find a balance between behavior that is truly disruptive and behavior that comes with the natural stress of working in an OR.
"The OR is not the place to have an argument," he said. "But there's a balance between somebody who is forceful and somebody who is disruptive, and we haven't reached that. The definition of disruptive behavior has been so widened. There is a problem, but has the pendulum swung too far?"
The answer to that question, Dr. Wolman said, depends on the situation and should be decided on a case-by-case basis.
"When you're dealing with perceptions, it's hard," he said. "If you've got somebody who is disruptive, it puts patients at risk, and it's got to be stopped. But I think you have to look at each case individually. At the end of the day, there needs to be due process."
Dr. Kras said he hopes to use real-world examples to show people how to respond – and how not to respond – to these kinds of situations, including what to do if you feel that the system is inequitable.
"There are a range of responses," he said. "These include a one-on-one discussion with the individual involved, escalating up to involve one's colleagues and departmental or hospital leadership, or bringing the issue to HR. There are advantages and disadvantages to using one versus the other. And more importantly, there are steps to be taken to protect oneself in the process so that you yourself don't get hung out to dry as the disruptive one."
Ultimately, Dr. Abbey explained that it is the responsibility of the employer to provide the best environment for those who work there.
"Our hospitals, universities, and companies that hire us have a federal obligation to provide a safe workplace that is free from violence, bullying, and harassment," he said. "Policies must be clearly spelled out and enforced without bias."