---
Nature of anesthesiology makes artificial intelligence a complex prospect
The new technology may be tricky for the specialty.
---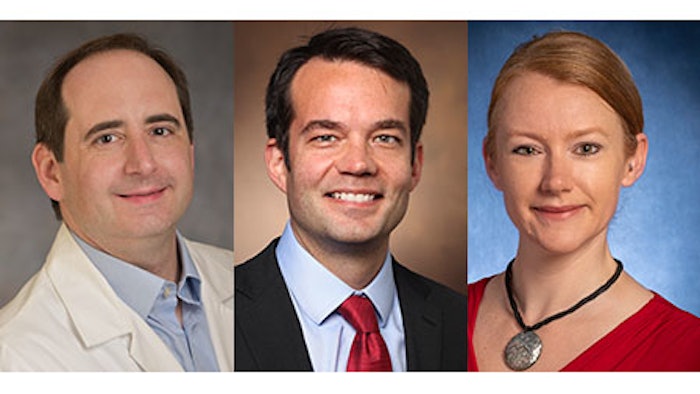 PN214 – Artificial Intelligence in Anesthesiology: Insights From the Anesthesia Research Council
Sunday, October 15 | 1:15-2:15 p.m.
South 216
Artificial intelligence (AI) is making its way into nearly every medical specialty, and at record speed. Yet, its path to anesthesiology has not been as easy. An AI primer and guidance from the Anesthesia Research Council serves as the foundation for this afternoon's session, "Artificial Intelligence in Anesthesiology: Insights From the Anesthesia Research Council."
Ira Hofer, MD, Associate Professor of Anesthesiology, Perioperative, and Pain Medicine at Icahn School of Medicine at Mount Sinai in New York City, said AI may have a tough time in anesthesiology for one essential reason: data.
"The biggest difference between anesthesiology and other specialties is the speed and volume of data involved in AI," Dr. Hofer said. "Unlike most other specialties, decisions are made in seconds or at most in minutes and the volume of vital signs, drugs, etc., is much larger than most other fields. Managing this volume and complexity makes AI integration more complex. Similar to other fields, there are some homegrown implementations of AI and a few scattered devices, but few situations that are doing AI at scale."
But that doesn't mean there isn't promise for the use of AI within the specialty. Jonathan Wanderer, MD, FASA, MPHIL, Professor of Anesthesiology and Biomedical Informatics at Vanderbilt University Medical Center in Nashville, Tennessee, said that AI could have a big impact on anesthesiology in the coming years.
"As a profession, we are in an environment that is rich in many different types of physiological signals, and there is much information within our electronic health records that can influence our clinical decision-making," he said. "AI offers the promise of new technologies for automating the analysis and interpretation of large volumes of signal data and may give us effective tools for summarizing patient charts and extracting patient outcomes."
It was due to the potential impact of AI on education, patient care, and clinical operations that the Anesthesia Research Council working group on Strengthening, Discovery, and Application of Artificial Intelligence in Anesthesiology was formed. The working group has spent the last year reviewing literature, communicating with experts, and analyzing a variety of specific questions regarding AI.
Along with Dr. Hofer and Dr. Wanderer, panelists will include Patrick Tighe, MD, MS, Professor of Anesthesiology at the University of Florida College of Medicine in Gainesville, and Hannah Lonsdale, MBChB, Assistant Professor of Pediatric Anesthesiology at Vanderbilt University Medical Center.
Dr. Lonsdale shares the same concern about the collection of data, saying that the reason data will be such a challenge for anesthesiology – and medicine in general – is because very little of what is currently collected within anesthesiology is optimized for use by AI.
In addition to the way data is collected, Dr. Lonsdale pointed out that medical practice within anesthesiology is safe and effective to the point that adverse outcomes are rare, thus leaving fewer records available to train AI and machine learning models on situations where patient safety was in question.
Then there's the issue of privacy. AI systems rely on large amounts of data that contain sensitive patient information. Dr. Lonsdale said proper safeguards must be designed and implemented before any of that data can be used in a meaningful way.
That's not to say that AI won't have its place in anesthesiology, but it's going to take time and planning on the part of the specialty before that place is found.
"We're getting there," Dr. Lonsdale said. "But it's slow as we address the challenges that lie ahead."