---
New approaches to chronic post-surgical pain
Studies show it's higher than expected
---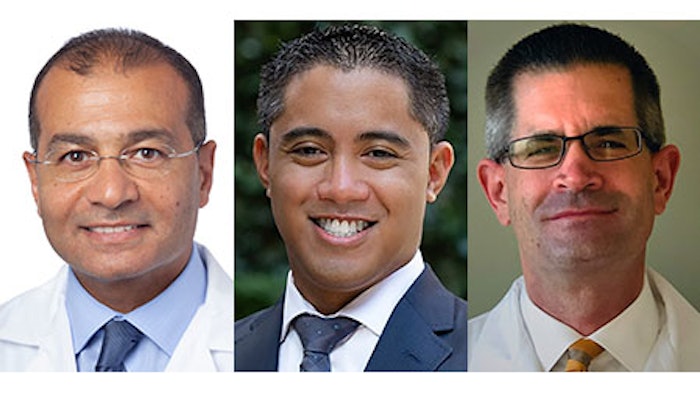 PN112 - Can Anesthesiologists Help Prevent Chronic Post-Surgical Pain?
Saturday, October 22 | 1:15-2:15 p.m.
Room 231-232
Chronic post-surgical pain (CPSP) is a significant surgical complication that some say too few clinicians talk about. Incidence and severity vary widely depending on the study, methodology, and definitions. But somewhere between 30%-80% of patients have chronic or persistent post-surgical pain after cardiac surgery or limb amputation, 10%-30% after total knee arthroplasty, and 7%-15% after total hip arthroplasty. Some estimates suggest that as many as 500,000 patients annually could develop CPSP in the U.S. alone.
"Chronic post-surgical pain imposes substantial morbidity and imposes a tremendous economic burden," said Hesham Elsharkawy, MD, MBA, FASA, an Anesthesiologist at MetroHealth Department of Anesthesiology, Pain and Healing Center and Associate Professor of Anesthesiology at Case Western Reserve University in Cleveland, Ohio. "The number of surgeries is expected to rise, so the number of patients with persistent post-surgical pain will also rise."
Dr. Elsharkawy is among the speakers at the Saturday session "Can Anesthesiologists Help Prevent Chronic Post-Surgical Pain?" Current approaches to post-surgical pain management focus on the perioperative period, he said, and do not continue into the discharge period. Effective treatment of CPSP may require a longer therapeutic commitment.
Anesthesiology research has long been focused on preventing the transition from acute to chronic pain, added Jeffrey J. Mojica, DO, Assistant Professor of Anesthesiology, Thomas Jefferson University School of Medicine in Philadelphia, Pennsylvania. Clinicians and researchers alike have worked to optimize therapies for acute pain using epidurals, nerve blocks, ketamine, and other opioid/non-opioid agents.
"The research is showing that it's not enough to be aggressive to prevent this transition to chronic pain," Dr. Mojica said. "Instead, the research is showing there are a lot of missed opportunities, particularly in the preoperative phase where we fail to optimize and treat known biopsychosocial risk factors that impact pain. But some of us don't even meet our patients until right before the surgery, which is a missed opportunity."
There are also missed opportunities in the subacute, postoperative phase. Some anesthesiologists never see patients after surgery. A transitional pain service (TPS) can help, but these clinics are few and far between. Enlisting chronic pain specialists can help fill the gap immediately after surgery, but there are few resources to help patients better understand and manage pain after discharge.
"We, as anesthesiologists, should be on the forefront and take ownership of this area to improve the CPSP situation," said Rene Przkora, MD, PhD, Professor of Anesthesiology and Chief of Pain Medicine, University of Florida College of Medicine in Gainesville. "We have the expertise in the operating room and the preop assessment, but we also understand pain. We have done amazing things in nausea and vomiting, from prophylaxis to therapy – not so much in pain. We can be the leaders to take on the issue of CPSP. It starts with better communication with the surgeon, the primary care team, and the patient."
Improved communication is a key element in new multisociety perioperative pain management guidelines published earlier this year in Regional Anesthesia & Pain Medicine. The guidelines, "A Multisociety Organizational Consensus Process to Define Guiding Principles for Acute Perioperative Pain Management," are designed to help standardize best practices for pain management across specialties while emphasizing individualized, multimodal, and multidisciplinary approaches to the management of pain.
"A lot of us will be talking about these guidelines," Dr. Mojica said. "Every anesthesiologist should be aware of these guidelines and be incorporating recommendations such as obtaining a chronic pain history for every one of their patients. This small step is easy enough to adopt but also powerful enough that when high-risk pain patients come along, the anesthesiologist can pause long enough to ask if their analgesic plan is sufficient or if more needs to be done to address the unique and specific needs of this particular patient."
Visit Annual Meeting Daily News for more articles.