---
Leaning on leadership during times of crisis
Leaders can positively impact critical decision-making
---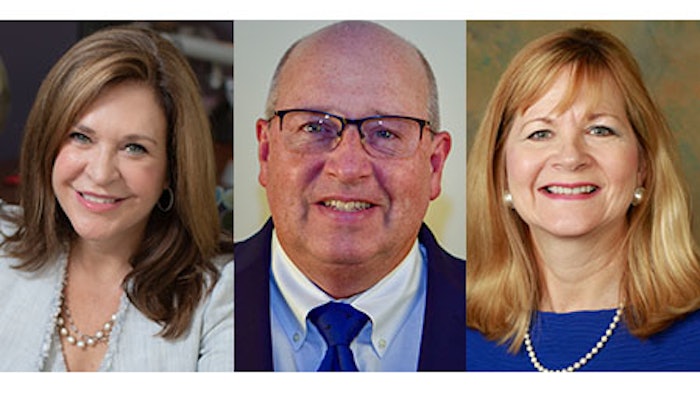 PN223: Crisis Leadership and Communications in Disasters
Sunday, October 23 | 2:30-3:30 p.m.
Room 252-254
Anesthesiologists are no strangers to jumping in at times of crisis. Whether it's a natural disaster, an incident of mass violence, or an evolving pandemic, assessing the last two years of COVID-19 has chronicled plenty of examples of how the medical system and its leaders rose to the occasion – and some who struggled.
Whether it's the pandemic, a storm, or any other kind of crisis, one thing is clear: Leaders have to step up and take charge. And communication is a big tool in their arsenal. 
Kelly McQueen, MD, MPH, FASA, Chair and Professor of the Department of Anesthesiology at the University of Wisconsin School of Medicine and Public Health in Madison, Wisconsin, knows about dealing with crises all too well. She has served in war zones and post-disaster zones as an anesthesiologist and local medical leader. And she has often found herself in other roles as well.
"When in these settings, which are often chaotic and poorly organized by default, there is frequently a call to take on other roles and to lead the local structure in place," she said. "When I was working with Doctors Without Borders in Northern Sri Lanka during their long civil war, I was there as an anesthesiologist. But as one of three physicians providing care in a district hospital behind the front line, I was called on to also be the triage officer and manage the 'living' blood bank. And when the situation worsened during periods of active bombing, I also had to fill in as communications officer. Leading in this environment is required, and learning leadership skills on the fly is part of the process – unless you arrive with crisis management and leadership training and skills."
Dr. McQueen will share more of her experiences as part of the Sunday session "Crisis Leadership and Communications in Disasters."
Those seeking the required management and leadership skills would do well to check out the Crisis and Emergency Risk Communication manual and tools from the CDC. Joseph McIsaac, MBA, MD, MS, FASA, Director and Senior Anesthesiologist at Integrated Anesthesia Associates in Hartford, Connecticut, said preparation in advance is critical in medical settings so that everyone is ready when a crisis strikes, and communication can flow smoothly.
"The right message at the right time from the right person can save lives," he said.
According to the CDC, the pre-crisis phase is where the most important planning work should be done. Although this won't necessarily ensure successful crisis management, the lack of it puts your organization at an extreme disadvantage. Dr. McIsaac said he will outline how the CDC's manual and tools can best be used in crisis planning.
Mary Dale Peterson, MD, MHA, FACHE, FASA, Executive Vice President and COO at Driscoll Children's Health System in Corpus Christi, Texas, said the organizational structure of a hospital incident command center should be such that it is adaptable to various crises as they arise. Anesthesiologists can play a key role in this structure, as was seen during Winter Storm Uri in Texas, which disrupted power and water to vast swaths of the state, including most hospitals.
"Anesthesia leadership can assist in decision-making during a crisis," she said. "When to stop elective surgery, when to resume, and how to manage if there is a loss of infrastructure."
Visit Annual Meeting Daily News for more articles.