---
New light on an old challenge
Postoperative delirium in older patients a top priority.
---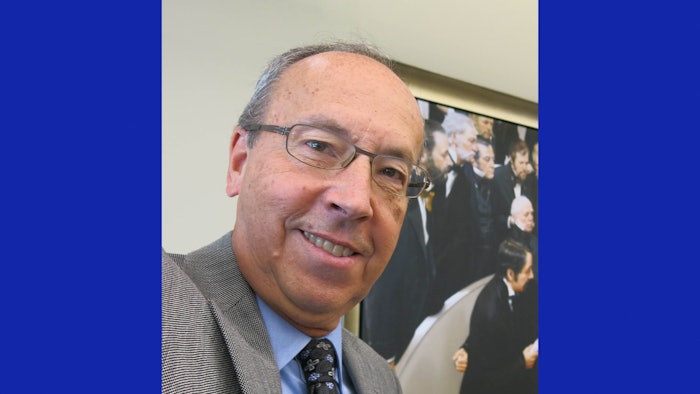 RCL214 – Postoperative Delirium: Progress and Puzzles in Clarifying Confusion
Sunday, October 15 | 2:30-3:30 p.m.
South 104/105
Postoperative delirium among older people has historically been an unfortunate, yet accepted, morbidity. Anesthesiologists are giving this syndrome a close look, however, as it remains a great challenge for patients and the specialty.
Gregory Crosby, MD, Professor of Anesthesia at Harvard Medical School, details the current challenges and progress in the prevention and management of postoperative delirium during this afternoon's session, "Postoperative Delirium: Progress and Puzzles in Clarifying Confusion." Specifically, Dr. Crosby will address postoperative delirium risk factors, its significance, causes, and potential prevention and treatment options.
"Postoperative delirium received little attention in the past because it was not considered a serious medical condition and often went undetected," Dr. Crosby said. "Now, it is widely studied, and much progress has been made. But challenges remain. This overview is not comprehensive but summarizes a few areas of notable progress and ongoing puzzlement."
Postoperative delirium is essentially an acute encephalopathy, Dr. Crosby said. Clinically, it mostly affects older persons and manifests as somnolence (hypoactive delirium), agitation/ hyperactivity (hyperactive delirium), or some combination thereof. Depending upon the type of surgery, 15%-55% of older surgical patients develop delirium. In ICU admissions, the prevalence approaches 100%, he said. It is also associated with prolonged hospital stay, greater likelihood of discharge to a nursing home or other post-acute care facility, higher costs, accelerated cognitive decline, and a higher one-year mortality.
Still, there has been major progress in addressing the syndrome, he said. Delirium is now recognized as a common and serious medical condition. It is on the radar of clinicians, hospitals, and patients. As a result, guidelines and programs, such as ASA's Perioperative Brain Health Initiative, are available to inform clinicians and patients about its risks, implications, and management. 
Based on extensive knowledge about predictors and predisposing factors, the ability to identify patients at high risk for delirium has improved, Dr. Crosby said, and likely will improve further by capitalizing on data in the electronic medical record. Another promising area in the field is the use of fluid biomarkers for delirium.
"Multiple studies have identified an association between delirium and markers or mediators of inflammation, oxidative stress, blood-brain barrier dysfunction, and neurodegeneration in blood or CSF. In all, about 450 proteins have been identified as potential biomarkers for delirium, with IL6, CRP, CH13L1, tau protein or its phosphorylated isoforms, and neurofilament light being strong candidates," he said. "This exciting work promises to improve delirium prediction, but is also providing much-needed insight into the pathogenesis of the syndrome."
The biggest challenge, though, is how to prevent postoperative delirium so as to improve outcomes. Dr. Crosby will address recent work in this area, the progress that has been made, and the controversies that remain. For example, he will review conflicting information about whether the choice of regional versus general anesthesia or the depth of general anesthesia make a difference. General anesthetics produce coma, so it may seem sensible to avoid them when possible to reduce delirium risk, but large, prospective, randomized studies have challenged that theory, at least in the case of anesthesia for hip fracture repair surgery. Similarly, the potential benefits of depth of anesthesia management as a way to reduce delirium are controversial, with sound studies on both sides of the debate.
Does this imply that surgery – not anesthesia – is the trigger for postoperative delirium? Or that the propensity to develop delirium is driven mainly by the state of the patient's brain at the time of anesthesia and surgery?  Dr. Crosby will address these and other topics in his presentation.
While new and promising interventions related to delirium prevention are being worked out, it is important to remember there are some things clinicians can do.
"Our best bets at the moment are strategies to identify patients at high risk by geriatrics-focused preoperative screening, maybe encouraging geriatric prehabilitation in selected cases, avoiding known pharmacologic triggers of delirium, and employing multicomponent, nonmedical interventions for delirium prevention or mitigation postoperatively," he said. "We know these initiatives work even if we do not know exactly why. The challenge is getting them into practice across clinicians, specialties, departments, and centers."
The good news, Dr. Crosby said, is that there is a lot of excellent research being done in the field and scientists are on a productive path. "Stay tuned because our older patients are waiting."