---
Meet the future 'Faces of Anesthesiology'
Learning from others to forge your path ahead.
---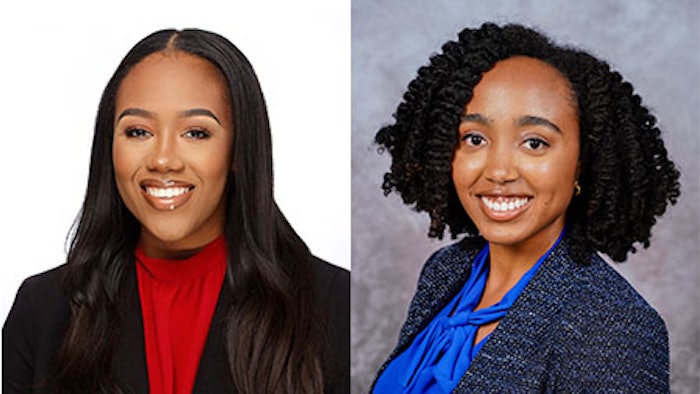 MS04 – The Faces of Anesthesiology
Saturday, October 14 | 11-11:50 a.m.
North Hall E-25
Medical students are getting an early look at challenges and solutions for diversity, equity, and inclusion (DEI) in anesthesiology. During this morning's session, "The Faces of Anesthesiology," an expert panel will underscore the contributions of underrepresented minorities and emphasize the need for a more diverse workforce in health care.
The panel was organized by Bree Dulaney, an MD/MPH Candidate at the University of Arkansas for Medical Sciences in Fayetteville, and Sarah Edwards, MD, a PGY-1 in the Department of Anesthesiology at the University of Michigan School of Medicine in Ann Arbor. They  say the session was designed to facilitate a "safe space for medical students interested in anesthesiology to ask questions pertaining to navigating residency" of current residents who identify with marginalized identity groups. Panelists will share their own personal stories of navigating this journey and how to promote an inclusive work environment at their respective institutions.
"The field of anesthesiology currently has room for improvement regarding its DEI efforts. All anesthesiology residency programs in the United States graduate fewer than 100 Black residents each year, and only 33% of the workforce includes women," said Dr. Edwards. "It is imperative that the future anesthesiology workforce better reflect the evolving patient population in this country, and we hope that our panel will remind all applicants that you can succeed in this field coming from any background."
A diverse and inclusive workplace is beneficial to patients and professionals alike, she said, including in reducing health care disparities, reducing communication barriers, improving engagement in studies affecting minority cohorts, increased desire to care for the medically underserved, and cultural competency/passion to address community-based concerns. 
There's much work to be done, said Dulaney.
"There have been great efforts in increasing diversity within anesthesiology resident recruitment. Along with these continued efforts, interventions at different stages of the career pathway will also contribute to a more diverse and inclusive field as a whole, such as  partnering with local high schools and colleges as well as improving faculty recruitment efforts at academic medical centers," Dr. Edwards said. "Early exposure is key, so the earlier that we can expose individuals from diverse backgrounds to the field, recruitment will improve as well."
This morning's panelists will delve into multiple areas of DEI. Topics will include the impact of inspiration and role models; how to navigate challenges, such as biases, stereotypes, or lack of representation; the importance of mentorship and networking; available career pathways, including academic, private practice and subspecialty options; the role of advocacy and leadership; stories of resilience and perseverance; and how to access community support.
"Overall, the Faces of Anesthesiology panel aims to provide medical students with a well-rounded understanding of the opportunities, challenges, and strategies for success in anesthesiology, with a specific focus on the experiences of underrepresented minorities," Dulaney said. "It serves as a platform for learning, inspiration, and mentorship, ultimately empowering medical students to pursue and excel in their career path toward anesthesiology."